Know your coach
Mr. Nitesh Viramgama

​

Career Coach And Clinical Pharmacist

(CPE GOLD MEDALIST)​

PGDP (Clinical), M.PHARM (Research)
Curtin University, Australia

Reg.Clinical Pharmacist (Australia)
Member of American College of CP

MPSA, Member of ASPA

Citizen of Australia
Clinical Pharmacist
Researcher
Career Coach
Visa Guidance Expert
Mentor
Entrepreneur & Investor
"Believer of the '7-Year Rule" – for Financial Independence
​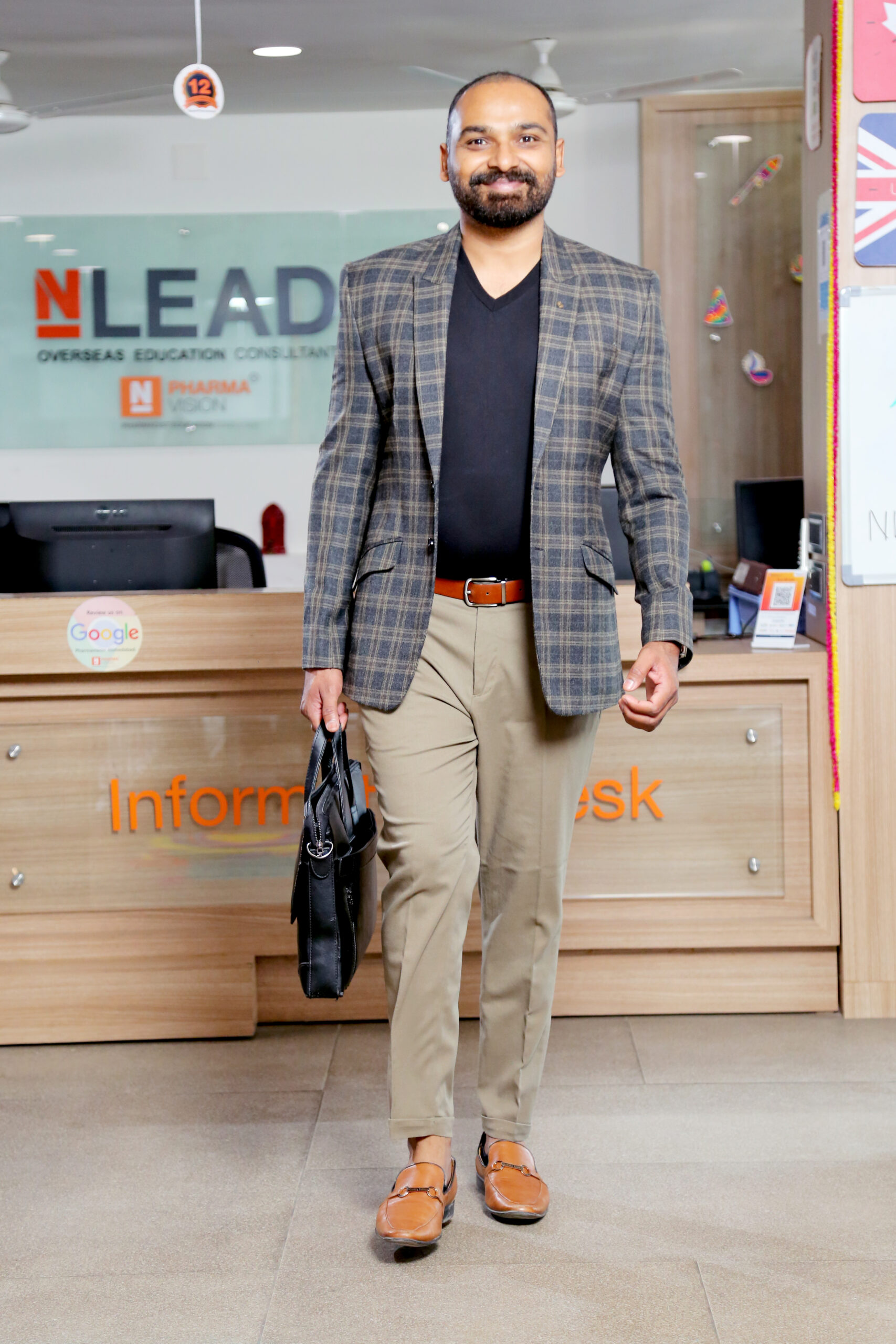 My Story​
to know more about your career coach​

​
I completed my postgraduate studies in clinical pharmacy at Curtin University of Technology, which is well-known for its excellent academic programs. As part of my studies, I successfully passed the pharmacist registration examination, which allowed me to work as a registered clinical pharmacist in various healthcare settings across Australia. Through these experiences, I gained valuable practical knowledge and skills in providing effective pharmaceutical care to patients.
I pursued a Master of Pharmacy degree by research from Curtin University of Technology, a globally renowned institution located in Perth, Australia. Under the expert guidance of Professor Bruce Sunderland, a highly respected and accomplished Pharmaceutical scientist, I had the privilege of working on several research projects related to the dissolution studies, absorption patterns, and stability of various dosage forms of Naltrexone. Through my active involvement in these projects, I gained extensive knowledge and hands-on experience in conducting research, analyzing data, and drawing meaningful conclusions.
As a Career Coach with over a decade of experience, I have had the opportunity to guide and mentor thousands of students towards achieving their dream careers. Since 2010, I have worked tirelessly to help students identify their strengths and interests, and provide them with the tools and resources necessary to make informed career decisions. Through personalized counseling sessions, I have been able to offer valuable insights and guidance, enabling students to explore their options and pursue paths that align with their aspirations. It has been immensely gratifying to witness the success of so many of my students, and I am committed to continuing to empower future generations of professionals in their pursuit of fulfilling and rewarding careers.
As a Visa Guidance Expert with a wealth of experience, I have successfully handled some of the most difficult visa files, assisting clients in navigating complex immigration processes with ease. With my in-depth knowledge of immigration laws and regulations, I am able to provide expert guidance on a wide range of visa types, including work visas, study visas, and permanent residency applications. I have a proven track record of success in helping clients overcome the challenges and obstacles that often arise during the visa application process. My approach is to provide personalized and tailored support, with a focus on simplifying complex procedures and ensuring that clients have a clear understanding of the requirements and procedures involved. It gives me great satisfaction to see clients achieve their immigration goals and I remain committed to providing exceptional visa guidance services to all those who seek my assistance.
Since 2005, I have been deeply involved in mentoring aspiring pharmacists, a passion that was born during my own journey as an international student. I derive immense satisfaction from guiding and coaching students, sharing my knowledge and experiences, and helping them to navigate their career paths successfully. Drawing from my own mistakes and challenges, I am able to provide invaluable insights and support, enabling students to avoid common pitfalls and make informed decisions. Mentoring is not just a professional obligation for me, it is a personal mission, and I remain committed to inspiring and empowering the next generation of pharmacists.
As an entrepreneur with over a decade of experience, I have successfully founded and managed Pharmavision Education Pvt. Ltd. In addition, I have made strategic investments in various other essential business sectors, including educational societies, schools, the textile industry, renewable energy, and agriculture and farming. Through my entrepreneurial journey, I have gained extensive knowledge and expertise in identifying viable business opportunities, managing risks, and creating sustainable enterprises. I am committed to continuing to innovate and invest in emerging sectors, driving growth and creating value.
Strong believer to the philosophy of the '7-Year Rule
"The philosophy of the '7-Year Rule,' which advocates dedicating the first seven years of one's career towards building a strong foundation for financial independence."
My belief is that overseas education can serve as a powerful means of achieving financial freedom at an early age, ideally before turning 30. In my opinion, it is essential to attain financial independence at a young age, allowing for a lifetime of living on one's own terms. I refer to this philosophy as the "7-Year Rule," meaning that the first seven years of one's career, between the ages of 23 and 30, should be dedicated to hard work and building the foundation for financial independence. Once this milestone is achieved, one can then focus on pursuing their passions and interests without being limited by financial constraints. This approach has been personally rewarding for me, and I am passionate about sharing my insights and experiences with others, helping them to attain financial freedom and live fulfilling lives.