IELTS

​

The IELTS (International English Language Testing System) is a standardized test that assesses the English language proficiency of non-native English speakers. It is jointly managed by the British Council, IDP Education, and Cambridge Assessment English. While the content of the IELTS test is standardized worldwide, the test format may vary slightly depending on whether you take it with the British Council or IDP.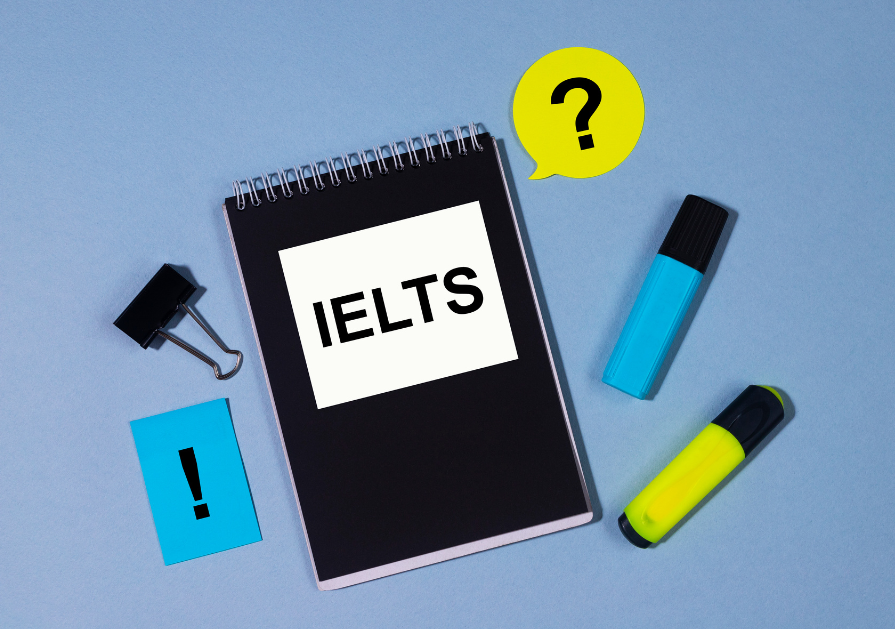 There are two main versions of the IELTS test:
IELTS Academic: This version is designed for individuals who wish to study or pursue higher education in an English-speaking country. It evaluates your ability to understand and use complex academic language.
IELTS General Training: This version is primarily for those planning to work, migrate, or undertake training programs in an English-speaking country. It focuses on everyday language skills in social and workplace contexts.
Both versions of the IELTS test consist of four sections:
Listening (30 minutes): You will listen to a series of recordings and answer questions based on the information you hear. The recordings may include conversations, monologues, or academic lectures.
Reading (60 minutes for Academic, 60 minutes for General Training): The reading section assesses your ability to comprehend written texts. In the Academic version, you will read three long passages taken from books, journals, or newspapers and answer related questions. In the General Training version, you will encounter shorter texts that are more commonly encountered in everyday life, such as advertisements, notices, or workplace documents.
Writing (60 minutes): The writing section requires you to complete two tasks. In the Academic version, Task 1 involves summarizing, describing, or explaining information presented in a graph, chart, or diagram, while Task 2 requires you to write an essay in response to a given prompt. In the General Training version, Task 1 involves writing a letter, while Task 2 requires you to write an essay.
Speaking (11-14 minutes): The speaking section is a face-to-face interview with an examiner. It is divided into three parts. Part 1 involves general questions about yourself and familiar topics. In Part 2, you will be given a topic and have one minute to prepare before speaking for up to two minutes. Part 3 involves a discussion on more abstract and complex issues related to the topic in Part 2.
Welcome to PharmaVision, your premier destination for comprehensive IELTS coaching both online and offline. At PharmaVision, we understand the importance of achieving high scores in the IELTS exam, as it opens up a world of opportunities for individuals seeking to study, work, or migrate to English-speaking countries.
With our years of experience and expertise in language training, we have designed a specialized program that caters specifically to the requirements of the IELTS test. Whether you prefer the flexibility of online learning or the personalized attention of offline classes, we have the perfect solution to suit your needs.
Our team of highly qualified and experienced instructors are dedicated to providing you with the guidance, support, and resources necessary to excel in all four sections of the IELTS exam. They are well-versed in the test format, assessment criteria, and strategies needed to maximize your performance. They will work closely with you to identify your strengths and areas for improvement, tailoring the coaching sessions to address your specific needs.
When you choose PharmaVision for your IELTS coaching, you can expect a comprehensive curriculum that covers all aspects of the test. From enhancing your listening and reading comprehension skills to developing effective writing techniques and fluency in spoken English, we leave no stone unturned in preparing you for success. Our engaging and interactive classes will not only equip you with the necessary knowledge but also boost your confidence and help you overcome any test-related anxiety.
Moreover, our online platform offers you the flexibility to learn at your own pace and from the comfort of your home. With convenient scheduling options and access to a wealth of study materials, practice tests, and mock exams, you will have ample opportunities to refine your skills and track your progress. For those who prefer face-to-face interaction, our offline classes provide a conducive learning environment where you can engage with instructors and peers in real-time, benefiting from immediate feedback and personalized attention.
At PharmaVision, we are committed to your success and strive to go the extra mile in supporting your IELTS journey. Join us today and unlock your potential to achieve exceptional results in the IELTS exam, paving the way for a bright future abroad.