In 2003, despite having a remarkable academic record in graduation, I faced disappointment with overseas education consultancies while searching for admission into a Master of Pharmacy course. This experience inspired me to start Pharmavision – a specialized pharmacist career consultancy in India. Motivated by my own career journey, my aim is to provide high-quality career-related services through Pharmavision, ensuring that prospective pharmacy students in India don't encounter the same challenges and problems that I faced.
Throughout my journey, I have come to realize the significance of the following actions and points.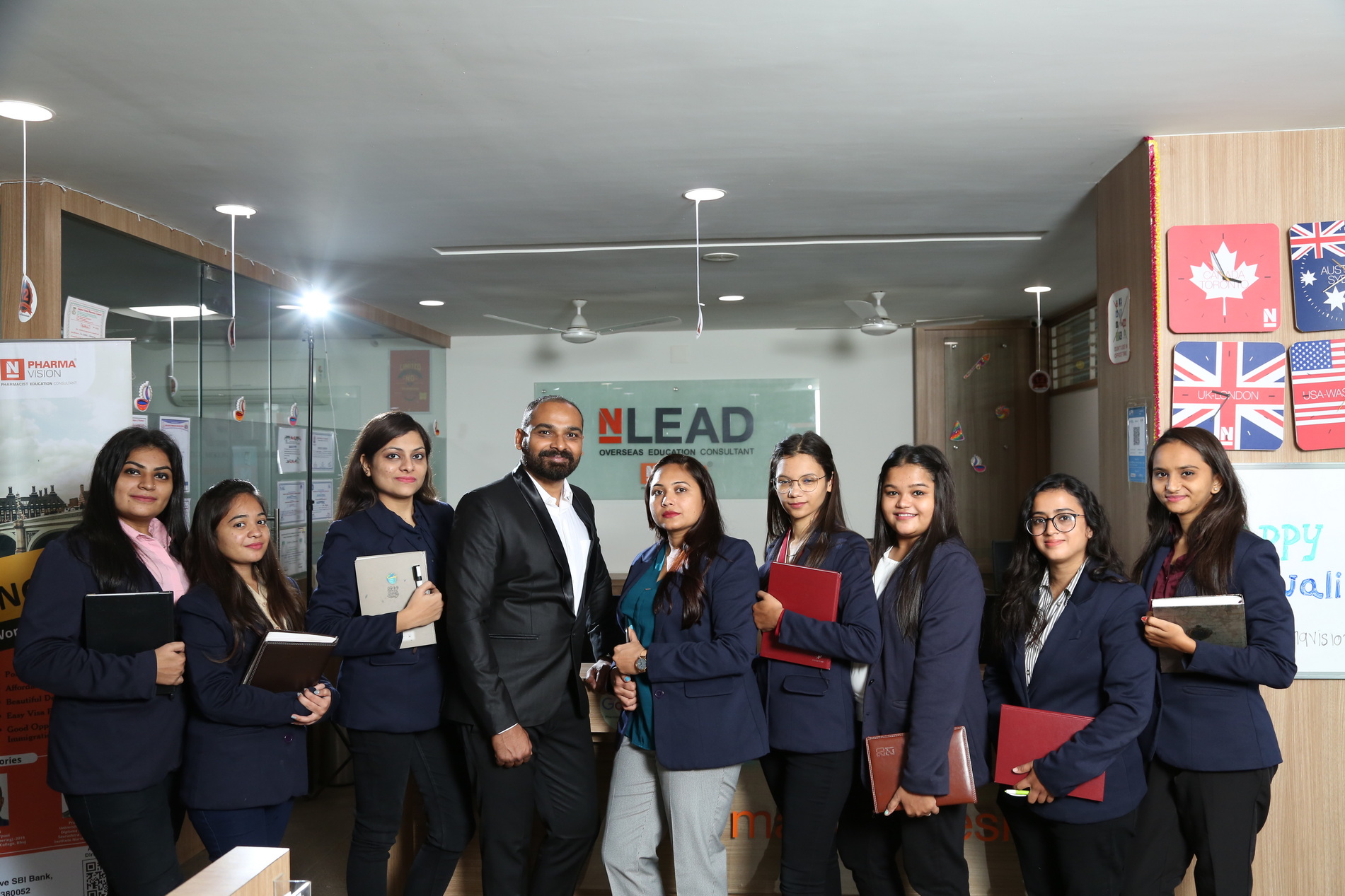 We are committed to most trusted and reliable Overseas Education Consultant with Innovative institute
Honesty, Transparency, Co-operation and Empathy
Our mission is to bring excellent Overseas career Opportunity within the reach of every student and make them empowered with required skills and competencies.
Pharmavision was inspired by Nitesh Sir's early experiences in his career journey abroad.
Nitesh Sir's inspiration and dedication led him to help over hundreds of students prepare for the Pharmacist Licensing Exam, while he was still a student himself.
We initiated research to identify the current needs of pharmacy students in India.
Nitesh Sir drove 40,000km to raise awareness and help pharmacy students in India.
We became the leading consultancy for Pharmacy Students, providing exclusive services from career counseling to visa file preparation, and have counseled over 15,000 students.
Our efforts and results in creating thousands of success stories were recognized and appreciated by both government and non-government organizations, allowing us to live our dream.
Due to overwhelming response and requests from our alumni and their parents, we expanded our services to cater to all graduates, not just pharmacy students.
We successfully assisted 12th-grade students in preparing their career plans and studying abroad, while also providing career mapping for pharmacy students and all other graduates.
Pharmavision embraces technology to provide coaching services through a learning management system, helping Indian graduates expand their career options and make our services accessible nationwide during the COVID-19 pandemic
In the post-pandemic era, we have start preparing students for future interdisciplinary opportunities in Bioinformatics, Health Informatics, Health Information Management, and Genomic Science.
Creating career awareness and guidance through 365 approaches, utilizing social media channels such as Instagram, YouTube, and Facebook, as well as regular webinar and lecture series.