B. Pharma
Want to Study or Settle Abroad after B.Pharm but not sure what to do?
Do not worry, we are here to help you with everything you need to know for studying and settling abroad once you complete your Bachelor's degree in Pharmacy in India.
After B.Pharmacy
A variety of potential options are available to shape up a successful career path in foreign countries after completing a bachelor of pharmacy in India.
Career After B Pharma
After B.Pharm, students are always confused when it comes to choose a job or a career which can provide the life they want to lead in the future. They have ample options to start with but become indecisive and their minds get inundated with many questions regarding job opportunities and salaries, work environment, job security, and of course, whether to study master's degree and Ph.D. studies to excel and build a career with guaranteed success. However, students have actually done a great job already while opting for B.Pharm.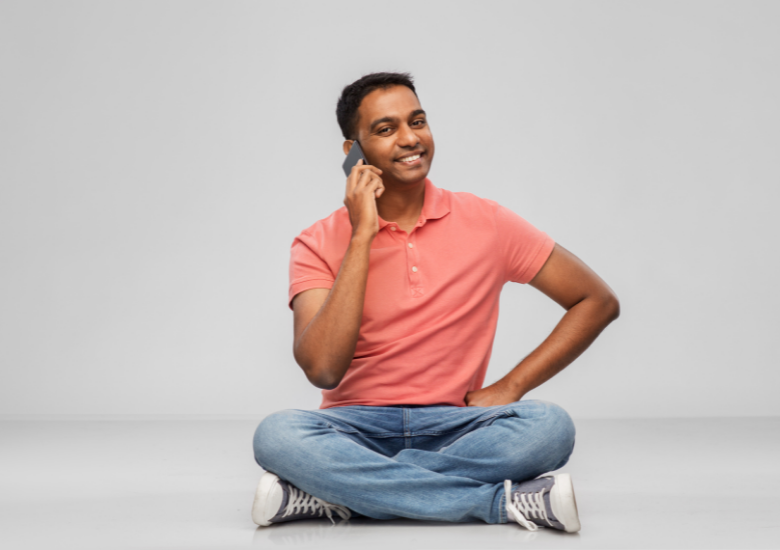 A little bit more efforts are then needed for the professional growth, and for that, depending upon personal interests and current market scenario, number of exceptional courses for postgraduate study in pharmacy and multiple job opportunities are available for students to give a start to pharmacy career. These courses can help them achieving their dream job and experience of foreign working methodology.
Isn't it quite exhilarating to get foreign study credentials and work experience reflecting on your CV? Well, definitely, this in turn will assist in job hunt in your home country as well as in foreign nations, because what's the best is always sought for.
So, here are some great options to secure the future in pharmacy field.
| | |
| --- | --- |
| Work as a registered pharmacist | Research and Development (R&D) & Formulation Development (F&D) |
| Clinical research | Formulation and manufacturing of pharmaceuticals |
| Sales Representatives and Pharmaceutical Marketing | Medical Underwriting |
| Career as Academician | |
Well, with ample of scope and incredible chance to boost your career, it still becomes necessary to familiarize yourself with the clinical aspects of pharmacy. The 70-75% of the curriculum that we have is emphasizing more on industrial techniques and methodologies and 20-25% on clinical components. However, becoming a registered pharmacist in foreign countries immensely requires such competencies which can help you better to understand whole patient management skills and abilities. Pharmavision has designed an exclusive program, IPCD (International Pharmacist Competency Development Program) specifically for pharmacy students to excel in and fostering patient management skills and knowledge to a competent level.
Higher Education Abroad after B.Pharm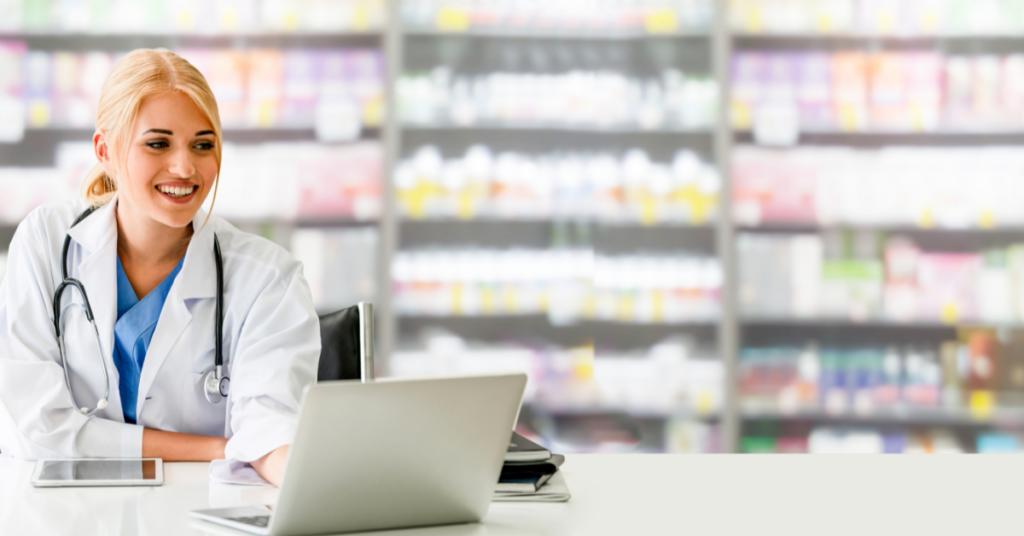 Number of pharmacy students choose to study abroad for their post-graduation because of the attractive higher salary packages. In the field of Pharmacy, salary is never an issue until you have higher qualifications, for e.g. Master's degree or Ph.D., or an eligibility to work as a Pharmacist in other countries, which is quite challenging, but not impossible, and that is where our IPCD program can shape you up as a competent pharmacist.
Those who are interested in research and development field, for them, doing post-graduation abroad is cherry on the top. M.Pharm with finest specializations can make your dream come true, as the universities abroad equip students with necessary skills required in research with advanced laboratory techniques and facilities. Most of the Universities in foreign countries have programs which mainly research oriented. The pharmacy faculty of many universities are involved in research studies in different subjects. Their main area of research is in Pharmacology, Pharmacotherapeutics and Drug Discovery.
Reasons for Higher Studies in Foreign Countries after B.Pharm:
Many countries like the USA, the UK, Australia, Canada, and New Zealand provides range of scopes for international students for pursuing further study in Pharmacy. Most of the universities rank highest in top university rankings. Some of them are placed into top 30 best universities in QS world ranking.
The exceptional educational facilities, well-equipped laboratory facilities for research, renowned faculty members, better university environment, job placement and opportunities, internship programs, and industrial training, are extraordinary in these countries. Moreover, to help the students, seminars and workshops for international students are regularly arranged to get familiarize with campus and. And for students with great potential in their studies, scholarships programs are also provided financial support.
Multiple choices for different courses in different areas for MSc or postgraduate diploma/research are available with promising jobs prospects for aspirants in various pharmaceutical sectors.
MS in Pharmaceutical sciences
MS in Pharmaceutical Engineering
MS in Pharmaceutical Industrial Pharmacy
MS in Pharmaceutical Pharmacology and Toxicology
MS in Pharmacology and Therapeutics
MS in Pharmaceutical and Drug Delivery
MS in Pharmaceutics- Cosmetics Sciences
MS in Pharmacokinetics
MS in Medicinal Chemistry and Drug Discovery
MS in Pharmaceutical Technology and Medicine Control
MS in Clinical Pharmacy
MS in Pharmaceutical Quality by Design
MS in Pharmaceutical Biotechnology
MS in Pharmaceutical Science with Management Studies
MBA in Pharmacy (Pharmaceutical Management)
Countries to Study after B pharmacy
There are top 6 countries best for pharmacy student for higher study and work as a Pharmacist. Student can get vast experience by studying from highest education system. Basic requirements for post-graduation in foreign:
Applicant must have completed Bachelor's degree in pharmacy in colleges or universities approved by Pharmacy board of India.
English language requirements (For study).
IELTS – Overall 7/6.5 band (not less than 6/6.5 in each module), some universities in the US will demand for TOEFL and GRE scores. For Working as a registered pharmacist: IELTS Band 7 in each Module
USA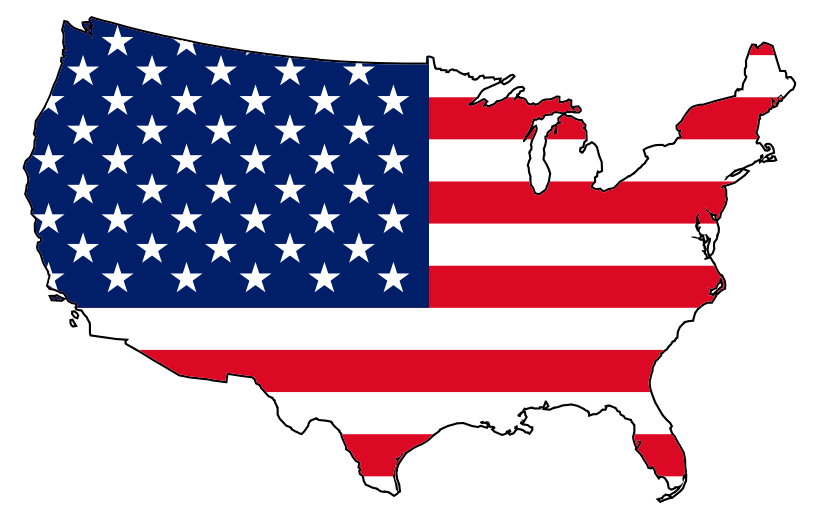 US is a home to many prestigious universities and extraordinary education system to study MS pharmacy. Over 25 universities rank in top 100 in World QS ranking. US is superior in advanced technology and research; gaining a knowledge from leading scholars in the field of pharmacy is a blessing in itself. If you choose to study in the US, it will definitely a life-changer experience for you.
Canada
Student's first preference for Canada makes it very much clear of the employment opportunities and better education and living standard Canada has to offer. Degrees from best university in Canada have equal and important value as that of the degree certificates from UK, US and Australia. Also, compared to other countries, cost of living and tuition fee in Canada are cheaper. International students can work part-time for 20 hours a week. Additionally, if you wish to get settled there, you can have a great chance for PR application.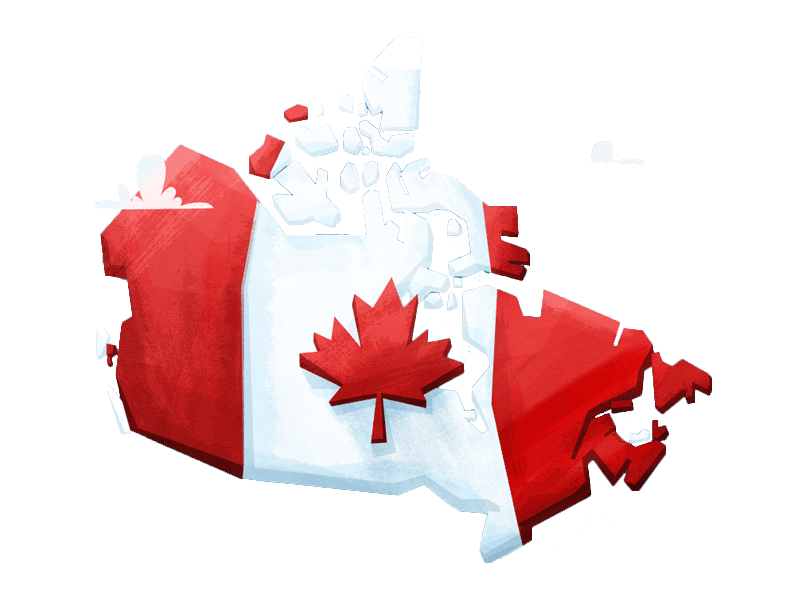 Australia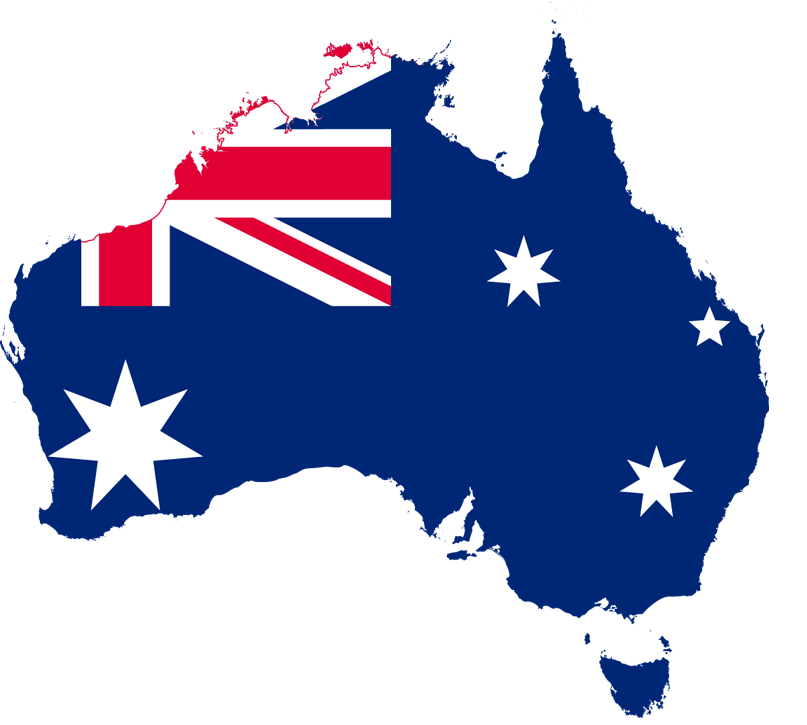 Best ranking universities and incredible job and internship opportunities help students to choose their career in pharmacy. More than 2000 jobs a year are available for pharmacist in Australia. Australian universities provides variety of specialisations in pharmacy. Courses like Diagnostic pathology, Radiopharmaceuticals, Pharmaceutical Medicine, etc. are some of promising areas to study in Australia.
UK
UK is the country which highly demands the pharmacist. Indeed, UK provides world class education system in some of the renowned universities, which are classed in QS world ranking. Master's degree in UK takes one or one and half year to complete and it's quite affordable compared to other countries depending upon course. Pharmacist's job in UK is second highest paying job in healthcare sector.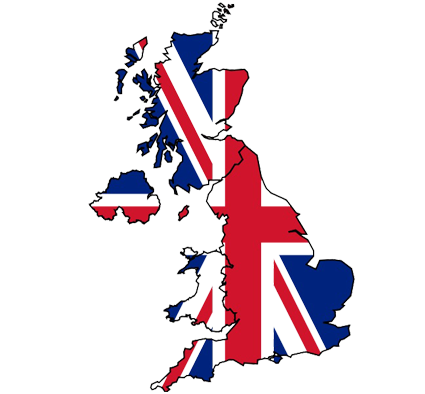 Career Scope in Foreign Countries for B Pharm
There are ample of career opportunities for pharmacy students in all 5 countries. They can work in pharmacy retail or drug store, in industry in various departments, as a research associate, etc.
Pharmacy students can works as/in:
Hospital Pharmacist
Community Pharmacist
Industrial Pharmacist
Veterinary Pharmacist
Pharmacy Informatics
Consultant Pharmacist ( informing patients with necessary information on drugs )
Medical Sales Representatives
Product Development Scientist
Quality Control Chemist
Laboratory Technician
Regulatory-affairs Pharmacist
Pharmacist Clinical Pathologist
Nuclear Pharmacist
Government jobs abroad:
To get government jobs or registered as a pharmacist, students have to pass certain exams arranged by pharmacy board of different countries. With the help of the courses provided, one can easily pass those examination and apply for registration.
1. For USA:
To become registered pharmacist in USA, students needs to clear FPGEE (Foreign Pharmacy Graduate Equivalency Examination).
Before that, application for FPGEE certification via NABP (National Association of Boards of Pharmacy) is necessary, and once you get acceptance certificate, you are allowed to take a test. You must pass the exam with not less than 75 score.
Followed by 1500 hours of internship and TOEFL-iBT exam, you have to appear for NAPLEX (North American Pharmacist Licensure Examination), examination created by NABP.
After following steps, one gets license to practice as a pharmacist in USA.
2. For Canada:
To practice as a pharmacist in Canada, you should be registered a as a pharmacist in India and then you have to enrol in IPG (International Pharmacy Gateway).Next step is to register with PEBC (Pharmacy Examining Board of Canada) and obtain certification of evaluating examination (PEBC-I) and qualifying examination (PEBC-II) consisting of two parts: Part-1 –MCQs & Part- 2 – OSCE (Objective Structured Clinical Examination). Once passing the exam, students have to complete training and then apply to PRA (Pharmacy Regulatory Authority) for pharmacy license.
3. For Australia/NZ:
Once an applicant has confirmed with the eligibility to APC, the candidate needs to complete a full internship under the supervision where he/she will get assessed based on a variety of methods. After completing an internship program, the next step is to apply for and pass an examination conducted by the Australian Pharmacy Council (APC).
The KAPS includes two separate papers each of 100 MCQs covering both theory and practice that a candidate has to complete on the same day. After passing this exam successfully, a candidate becomes eligible to apply and register provisionally with the Pharmacy Board of Australia.
4. For UK:
To become a pharmacist in the UK, candidate needs to apply to GPhC (General Pharmaceutical Council) for approval letter through various documentation process including course comparability certificate. Once you get the approval letter, candidate needs to complete 9 months in GPhC accredited OSPAP (Overseas Pharmacy Assessment Programme) course providing university. After completing this course, candidate needs to complete 52 weeks of pre-registration training. The last step is to successfully pass the GPhC assessment test to register as a pharmacist.
Approximately most of the questions for above mentioned exams contains the curriculum that is covered in our exclusive IPCD programme. Once you enrol for IPCD you will have a chance to get prepare for every pharmacy licensing exam at once.
Other government jobs:
Pharmacy Assistant
Pharmacy Co-ordinator
Pharmacy Inventory Assistant
B Pharm: Salary in Abroad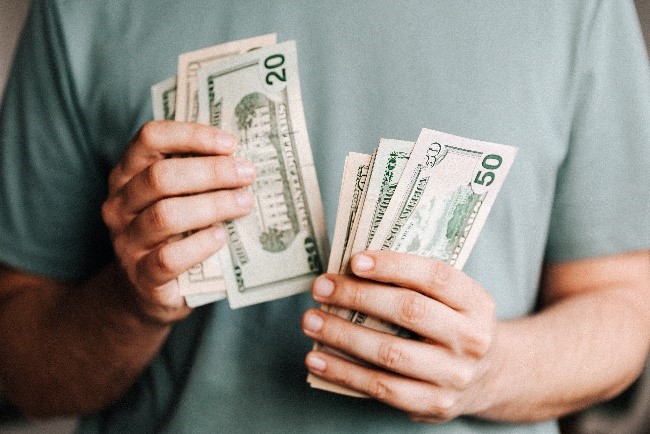 The field of pharmacy is ever demanding, and in developed countries job opportunities for the same are increasing day-by-day. With that, chances are quite higher as to employment and immigration abroad.
Job
USA
AUS
CANADA
UK
NZ
Average salary (USD$)
Registered Pharmacist
$107,000 to $118,000
$100,956
$80,700
$57,000 to $53,000
$50,000
How can we help you to shape your Pharmacy Career?
We now know some useful information regarding pharmacy and its career abroad. But the main thing that all pharmacy students need to familiarize with is still left. Here is when role of Pharmavision comes in the play. Pharmavision came up with exclusively tailored IPCD program especially for pharmacy students (B.Pharm, M.Pharm, Pharm.D., Overseas aspirants and all practicing pharmacist).
The main objective behind this program is to learn and familiarize with clinical components of pharmacy. IPCD program will not only help you in brushing up your skills but also can make your foreign licensing exam easier.
This program is designed based on the 10 years of extensive research, and methods have been developed especially to convert class room learning into effective and far more interesting integrated learning method.
Important features of IPCD Program:
Understanding basic pharmacy concepts to more complex case study discussion to strengthen patient management skills
100 hours of e-learning
Experienced faculty members
Live webinars every week and periodic workshops
Well-equipped and exclusive study materials
Effective class interaction and case study discussion with brainstorming