About the PEBC
Pharmacy Examining Board of Canada is the body that regulates the national certification of the pharmacy profession in Canada (Similar to PCI in India).
The PEBC evaluates the qualifications of applicants and manages the evaluation and qualifying exams, and provides Certification of Qualification. This certificate is necessary requirement for entry-to-practice pharmacists and will help in obtaining licensure to practice in different provinces of Canada.
The board aims to make sure that candidates practice safely and effectively with their knowledge, skills, and abilities, thus ensuring better healthcare is delivered to Canadians.
Why PEBC is important for Indian pharmacy students?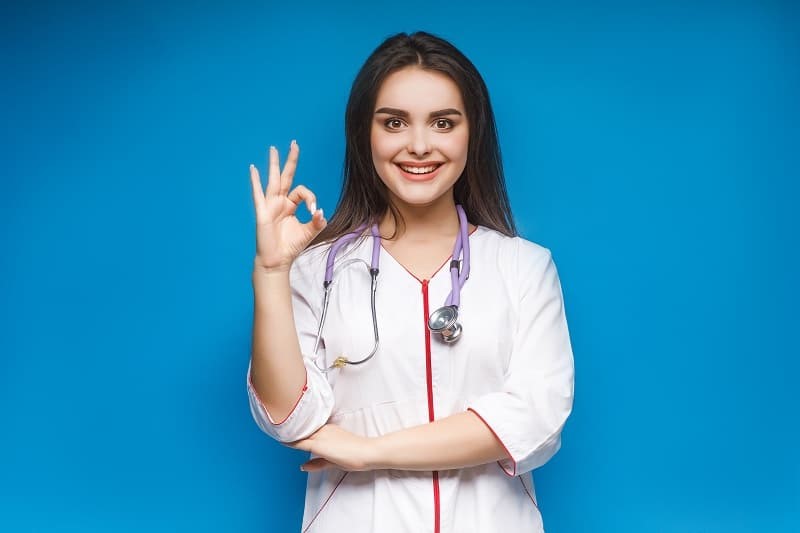 You must be wondering why it is so important for Indian pharmacy graduates to give PEBC examination. Indian pharmacy students to go to Canada for a master's program/or postgraduate program to seek a better job with a good salary and a career as a pharmacist in Canada. But, it is hard to find a job in a certain sector if you do not have your Pharmacy license in Canada.
It is crucial to obtain the license and for that, the PEBC examination is so important. Not only in Canada but in other countries also licensing examination plays an important role in the career growth of international pharmacists. The main reason why it is necessary is that being a pharmacist is the most valued profession in countries overseas, and pharmacy authorities have established some criterion to be fulfilled by the international students in order to become a licensed pharmacist. Fulfilling those criterions ensures that international pharmacists have the necessary skills and knowledge related to pharmacy practice to be delivered to their citizens.
Mainly, there is a growing demand in the community pharmacist and hospital pharmacist sector in Canada where one needs to have a license to be a pharmacist. Certain jobs, such as in clinical research, prefer licensed pharmacists over non-licensed pharmacists.
Many students wish to find a good job with a better salary package and a chance to get a PR in Canada. If you are aiming for the same, you need to take PEBC exam as it is very beneficial in building your career in pharmacy.
On the other hand, you are able to find a job in academia and research, Regulatory affairs and jobs in Pharmaceutical industries (Manufacturing, QA, Packaging, R&D, etc.). But in pharmaceutical industry sector scope is very limited and highly preferred occupation is being a community or hospital pharmacist in Canada.
Most of the pharmacist job in Canada requires Pharmacists license.
Community Pharmacist (License required)
Hospital Pharmacist (License required)
Clinical Research (most employers prefer Licensed pharmacist)
Academia and research (not required)
Regulatory affairs (may or may not require, but prefer licensed pharmacist)
Pharmaceutical Industry (Limited scope in getting jobs)
Jobs
Salary (Average yearly)
Vacancy(2022) (estimated)
Licensed Pharmacist
Community Pharmacist
$97,500 $80,000-$89,700 (entry-level position)
730
Hospital Pharmacist
$93,000
631
Non-Licensed Pharmacist
Clinical Research Associate
$70,868
76
Marketing sales representative
$77,000-$78,549
51
Regulatory Affairs
$52,650
83
QA
$49,862
32
Eligibility / Pattern/ Fees
Any pharmacy students who has completed 4 year pharmacy program in recognized institution and wishing to register as a pharmacist in Canada with any qualification in Pharmacy degree are eligible. All the B.Pharm, M.Pharm, Pharm.D. and practicing pharmacist are equally eligible to apply for PEBC.
PEBC Eligibility Requirements:
Students need to enroll in the Pharmacists' Gateway Canada and create an account before they apply for document evaluation with PEBC
Graduates must have evaluated their qualifications to become eligible for the qualifying exam
4 years of undergraduate degree in Pharmacy
PEBC Syllabus:
The PEBC syllabus comprises of the required competencies or subject areas, such as job related knowledge, skills, abilities, and judgements to deliver effective and safe pharmacy practice. The percentage shows total weightage of subjects. The major subject areas are as follows:
Biomedical sciences (15%)
Pharmaceutical Sciences (25%)
Pharmacy Practice (50%)
Behavioral, Social and Administrative Pharmacy Services (10%)
PEBC Exam Pattern:
The PEBC exam is divided into two stages:
PEBC Evaluating Exam
PEBC Qualifying Exam: Occurs in two parts, Part-I (MCQs) and Part-II (OSCE)
Exam stages
PEBC Evaluating exam
PEBC Qualifying exam (Part-1)
PEBC Qualifying exam (Part-2)
Type of exam
MCQS
MCQS
OSCE
Computer- based
Computer- based
Case study based
Total Questions
2 Sections
2 Sections
1 or more interactive & non-interactive case-study
100 in each section
100 in each section
Duration
Total 4.25 hours (including orientation to post-exam survey)
Total 4.25 hours (including orientation to post-exam survey)
90 mins- 1st half 20 min break 90 mins 2nd half 7 mins for each station
Examination Schedule
June
May
May
No of attempts
3
3
3
Important Notes:
Candidate must pass PEBC Evaluating exam (PEBC-I). Then and only they can apply for PEBC Qualifying Exam (PEBC-2).
If candidate clears the part-I but fails in part-II, they need to give part-II exam within three years of passing part-1.
PEBC Exam fees: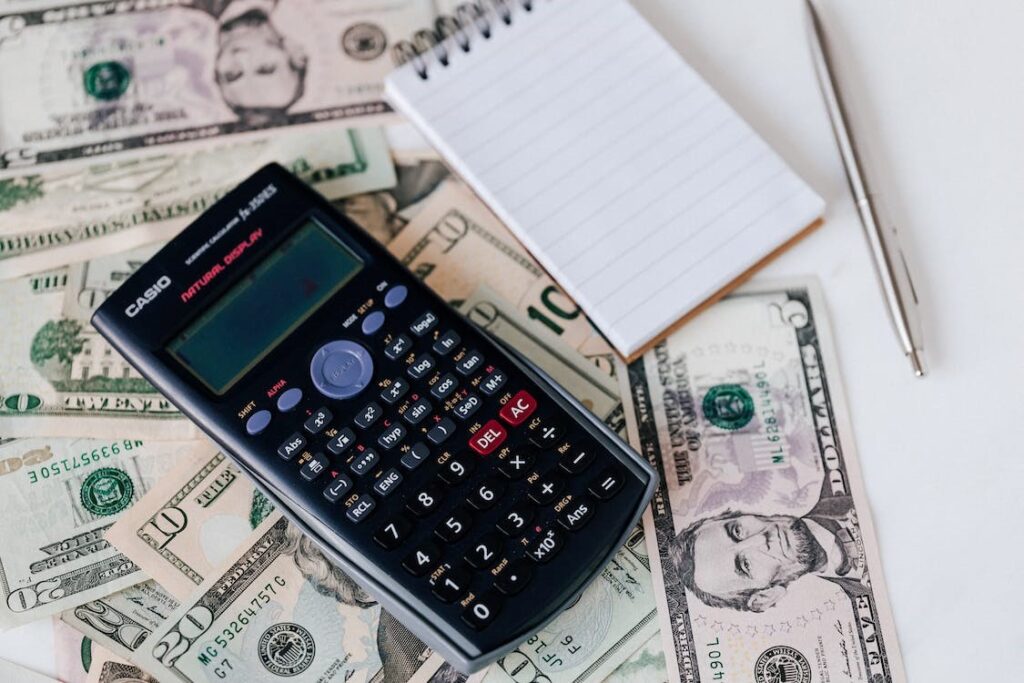 1. Modes of Payment:
For each exam you are required to pay different amount only in Canadian currency. Both online and offline modes of payment are available. Online payment can be done with Visa or MasterCard only. Fee receipt will be provided with Document Evaluation results letter.
Examination
Fees
Payment mode
Online
Offline
PEBC Evaluating exam
$880
§
For students living in Canada (Signed, currently dated, certified Canadian cheque, bank draft, or money order is acceptable )
PEBC Qualifying exam (Part-I) (MCQ)
$825
§
PEBC Qualifying exam (Part-II) (OSCE)
$1855
§
For offline payment outside of Canada an International money order or bank draft, drawn from Canada with transit number of bank printed at bottom of draft using standardized coding is required.
If above requirements is not fulfilled then $30 CAD will be charged covering shipping and handling costs.
2. Cancellation or Withdrawal of PEBC Exam and Refund Policies:
Candidates who wish to cancel the exam have to send an email to pebcinfo@pebc.ca mentioning the reason of cancellation and type of exam which you wish to withdraw from.
If candidates are giving computer based exam then they need to request Prometric for cancellation or need to cancel the exam on Prometric website.
REFUND:
Refund is processed and determined based on the date and the reason for cancellation.
Refund is processed 4 weeks after the exam date.
$30 CAD is cancellation charge deducted from refund if refund is being sent outside of the Canada.
| | |
| --- | --- |
| Cancellation Date/ Reason for Cancellation | Amount of Refund per Exam |
| Before or on the examination deadline | $150 will be cut from exam fee |
| More than 8 weeks before the 1st exam day | 50% refund |
| Less than 8 weeks before exam day | No refund |
| Any illness (documented) | Up to a 33% |
| Any empathetic situations or bereavement (documented) | Up to a 50% |
3. Rescheduling Exam:
If a candidate wish to reschedule exam then he/she has to pay additional $43 CAD (with required tax (HST)) for Evaluating and Qualifying exam – Part-I (MCQ) (Payable directly to Prometric).
PEBC exam centers in India:
During the corona pandemic, PEBC introduced remote proctoring, an online computer based exam, to allow candidates write the exam safely and within the time frame they have set. Once candidates have applied for PEBC Evaluating exam, they will receive 'Invitation to Schedule' (they will receive before two weeks of exam on first come, first served basis) allowing them to schedule their Prometric test within the start time in exam window mentioned in invitation. Candidates can take the exam on scheduled date at home by remote proctoring or at the Prometric test center. If applicants fail to take a test on scheduled date for certain reasons, instead of cancelling they can reschedule their test on Prometric website www.prometric.com under 'Rescheduling Test' within 48 hours of the exam day. Test centers available in India are as follows:
Ahmedabad
Bengaluru
Chennai
Gurgaon
Hyderabad
Kolkata
Mumbai
PEBC Exam Dates:
Examination
Exam Date
Deadline
Evaluating Exam
June 22, 2022
March 11, 2022
Qualifying Exam
MCQ
May 24-28,2022
February 17, 2022
OSCE
May 29, 2022
Postponing the exam:
However, candidates cannot postpone their scheduled exam, they need to cancel/withdraw the examination and need new application and fee if they wish to write the exam again.
Registration Process: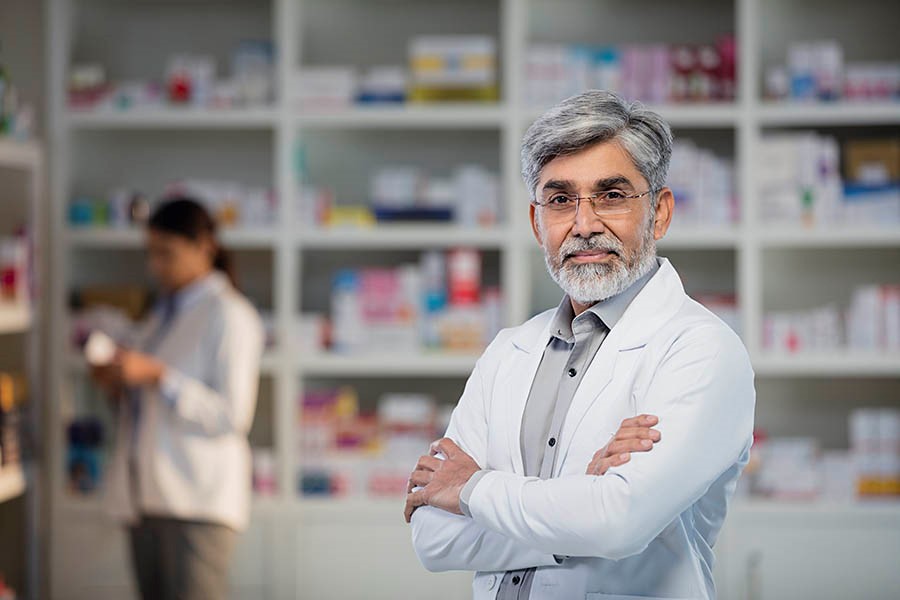 PEBC Registration Process:
To get registered with PEBC follow the below steps:
Step-1: Enrolment in Pharmacists' Gateway Canada
Get yourself enrolled in Pharmacists' Gateway Canada to obtain a national ID number.
Step-2: Applying to PEBC
With national ID number, apply to PEBC for document Evaluation.
Step-3: Writing Pharmacist Evaluating Examination (PEBC-1)
Once candidates meet the requirement for PEBC and get the 'PEBC certificate of Qualification', they are eligible to write the PEBC-1 examination.
After getting a qualification certificate, you will get PEBC ID number.
Using PEBC ID you can create a profile on the portal.
If you qualify for the evaluation exam you will find the application in your portal account which is valid till 12:00 PM on the application deadline date.
Log in to your portal and complete the application process for the exam and pay the fees.
You can track your progress via a portal in licensing procedures as well.
Step-4: Applying for PEBC Qualifying Exam (PEBC-2):
Once you have cleared Evaluating exam, you are now ready to apply for PEBC-2 via the portal.
If you pass part-1(MCQs) of PEBC-2 and fail part-2(OSCE), you can re-take the test within 3 years of the Part-1 (MCQs) exam.
After completing both Evaluating and Qualifying exams successfully you are now eligible for licensure.
Step-5: Applying to PRA (Pharmacy Regulatory Authority)
Candidates need to apply to the PRA through Pharmacists' Gateway Canada, where PRA will be able to see applicants' profiles, documents, and results.
After that, they must directly apply to the PRA in the province they wish to get a license.
STEP-6 Jurisprudence exam:
Different province-specific Jurisprudence exam
Based on Canadian pharmacy practice law
Comparatively easy
Fees: $125-130
Step-7: Practical Training and assessment:
The candidate must complete a practical training period as an intern in order to meet the licensing requirements.
The number of hours required for practical training varies from province to province.
This is a crucial part as this ensures that a candidate receives experience in pharmacy patient care and fulfills the competency standards.
Language Requirement: IELTS (Academic) Overall band-7 or higher (6 in each module)
Step-8: License Registration:
PRA will confirm that a candidate has fulfilled all the requirements to be licensed.
Fees will be charged for the license.
Every year license should be renewed with a fee (Variable).
Dos and Don'ts – PEBC :
Before exam:
Do not push yourself hard regarding exam preparation, take more time, clear the basic concepts and learn thoroughly.
Do not try to remember the whole syllabus, focus more on areas comprising the higher weightage.
On the day of the exam:
If possible arrive 45 minutes earlier at the test center.
Do not forget your identification on the day of the exam.
Preparation :
PEBC Preparation:
Both PEBC Evaluating and Qualifying exam comprises of vast subject areas to study. But, restructuring this syllabus into more understandable way will make it easier to learn and prepare for the exam. It is advisable to give atleast six months plan for preparation. This will help students to go through each and every topic, especially the areas covering more than 50 % of weightage, along with a month for revision, developing the necessary skills and knowledge required for being a pharmacist in Canada. The PEBC syllabus is restructured in simpler modules for your easy understanding.
Section – 1 Clinical Science:
Spend about 3 months on learning clinical science and 20 days on revision of it.
Module 1: Peripheral Nervous System
Module 2: Cardiovascular System
Module 3: Endocrine System
Module 4: Central Nervous System
Module 5: Musculoskeletal System
Module 6: Immune System and Cancer
Module 7: Infectious Diseases
Module 8: Respiratory System
Module 9: Gastroenterology
Module 10: Miscellaneous
Section – 2 Pharmacy Practice and Professional Skills (10 days)
Chapter 1: Pharmacy Workflow
Chapter 2: Safety
Chapter 3: Communication
Chapter 4: Role ad Responsibility
Chapter 5: Compounding Pharmacy
Section – 3 Pharmaceutical Science (Spent 20 days)
Pharmacodynamics
Pharmacokinetics
Biopharmaceutics
Pharmaceutical Calculations
Pharmaceutical Principles
Dosage forms and Formulations
Drug Delivery System
Medicinal Chemistry (Only selective and basic)
Microbiology and Biotechnology (Main Concepts)
Section – 4 Behavioral and Administrative Science ( Spend 15 days)
After spending 5 months on learning and revision, one month for doing practice tests is highly advisable.
Your preparation will be lot easier when you will enrol for our exclusive IPCD (International Pharmacists Competency Development programme) programme, especially designed for the students aiming to apply for exams such as, PEBC, KAPS, etc. Our programme will help you immensely in effective and skilful learning of all the subject areas of PEBC curriculum, mainly the highly required patient management skills. That is true that PEBC syllabus, when looked at, is quite difficult to understand and grasp at first glance. But, with we have re-structured the curriculum to comprehend better, and studying it will be less stressful and more convenient. Our programme has been designed with the essence of 10 years of extensive research and experience solely focusing on the level of competency required overseas. What IPCD offers…By joining our IPCD programme, you will be provided with:
100+ videos with in-detailed subject areas
Regular Live class
3000+ Practice questions after each topic explained
15+ Mock tests
Apart from finest study materials, you will have highly valuable chance to:
Networking with other students
Get inspire from old successful students
How we teach….
Mode of Education- Based on neuro-linguistic learning approach
Easier concept learning with practical aspects rather than theoretical one
Learning under the highly qualified instructor with international experience in pharmacy practice
Material provided by us:
Self-Management
Disease State Management
Patient counselling
Class Review Notes
Quick Review Book
Pharmaceutical Calculation Book
Useful Books and Material:
Comprehensive Pharmacy Review
Therapeutic Choices by (Canadian Pharmacists association)
Pharmacy Management: Essentials for all Practice Settings
Pharmaceutical Calculations By Mitchell J. Stoklosa
Canadian Pharmacy Law
Canadian Healthcare System
Biostatistics
Pharmaco-economics
Drug Information
Drug Interaction Analysis Management
Result/ FAQS
PEBC Results:
Once you finished the exam, results will be declared within three weeks of exam on PEBC websites showing ID number and Pass/Fail status.
In order to pass exam, students must score 60% total possible score of 200.
On your result, there will be no mention of how much you have scored. Only Pass/Fail status will be mentioned.
Unsuccessful candidates have a chance to request for re-scoring. For re-Scoring students can give written request including PEBC ID number and additional fees.
Requests should be made within 60 days of result declaration.
Exam Type
Re-Scoring Fee
Payment Mode
Evaluating Exam
$100
Offline
Qualifying Exam (MCQs)
$100
Qualifying Exam (OSCE)
$200
PEBC FAQs:
• How to get enrol for PEBC?
Enrol in Pharmacists' Gateway Canada to get national ID number. Create a portal on PEBC website and enrol for document verification.
• How to get certified in PEBC / PEBC ID number?
Once you apply for document evaluation and qualify, you will be provided a Certificate of Qualification with PEBC ID number
• Who sets the PEBC eligibility criteria?
Pharmacy Examining Board of Canada
• What is PEBC eligibility regarding candidate's qualification?
Candidates must have completed 4 year undergraduate degree program in Pharmacy field
• Is there any PEBC eligibility regarding an age limit of the candidate?
No
• What is the PEBC eligibility regarding the availability of the documents?
University degree certificate, University Transcript, Copy of Syllabus, valid passport, Birth Certificate. A copy of original documents notarised with sign and stamp/seal or documents must show sign and license number of lawyer when making true copy. Do not re-copy copied document.
• What are the fears about the PEBC Exam? How to get rid of it?
The main fear and difficulty is of the complex structure of PEBC exam. Do not worry about fears, instead focus on subject areas to strengthen your knowledge. Practice and revise thoroughly what you have learned.
• How to get good Score? How to clear PEBC?
Follow proper scheduled planning of every subjects. Focus more on the subjects with more weightage. Spend two hours regularly. Work on your weakness (if any in any subjects).